Racine Wisconsin Bliss iron pontil Celebrated Mineral Water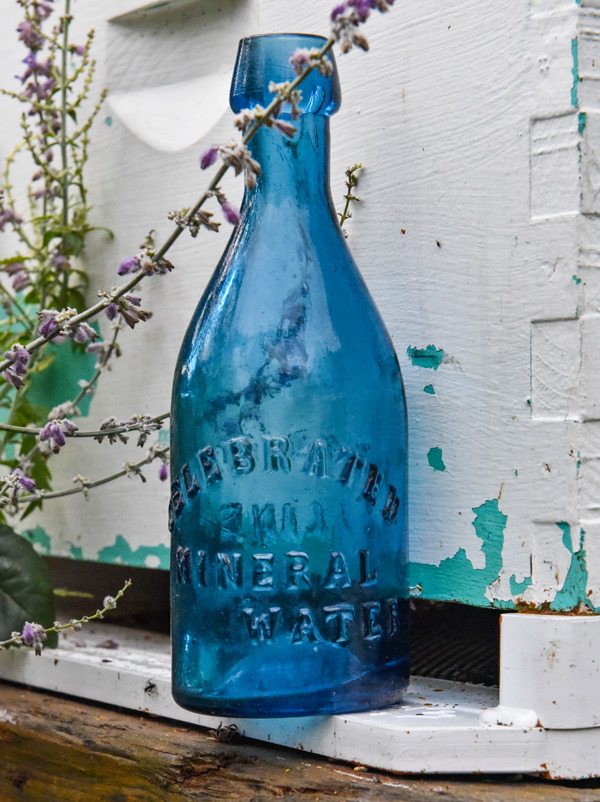 Embossed front and back, "C.F. BLISS RACINE WISS" "CELEBRATED MINERAL WATER"
Extremely rare one whole one broken version known. Great pallid cobalt color. Found on a Racine privy dig by bottle digging legends Phil and Frank.
Hands down the most impressive Racine Wisconsin Antique bottle.
Learn more about bottle and antique collecting on the Wisconsin Antique and Advertising Club website.