Milwaukee iron pontil soda Hopkins Wisconsin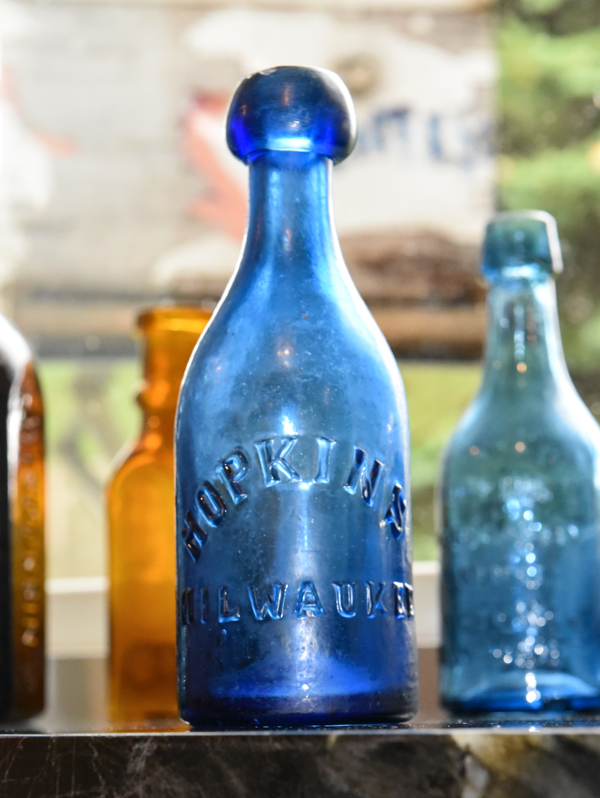 Hopkins Milwaukee deep dark iron or graphite pontiled soda bottle. Huge boldly embossed letters, giant applied blob top and massive kicked up pontil.
Very/ extremely rare.
This example from the John Lauber collection. For more interesting and rare antique bottles, check out the Wisconsin Antique and Advertising Club website.